How to vent your Corvair Carburators
Submitted by Chuck Armer on Sat, 2010-02-13 20:07
Next measure no less than 8" of tubing for each vent you wish to create. I use a small Dremel Cutoff wheel and do all the cuts at once.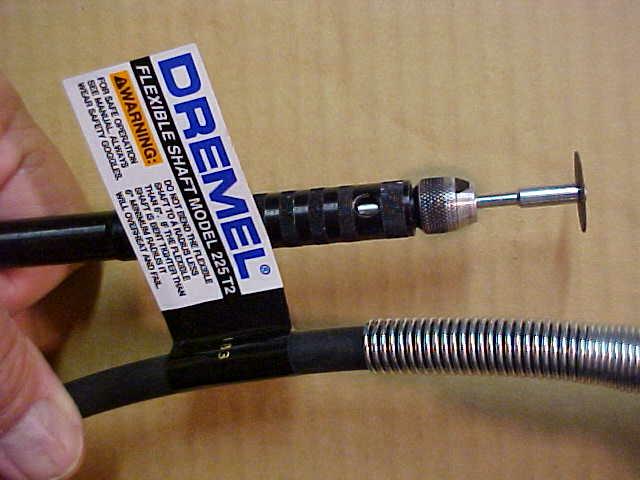 The next step is to make sure you have removed any shards or debris from each end of the tubing you have just cut. There will always be a need to clean the tubes no matter what cutter you use. The fit of the tube through the vent casting in the carburetor should be nice and snug. You will now use your pipe tool to accomplish a 90 degree bend on the end of the pipe that will lie flat against the inside top of the carburetor top.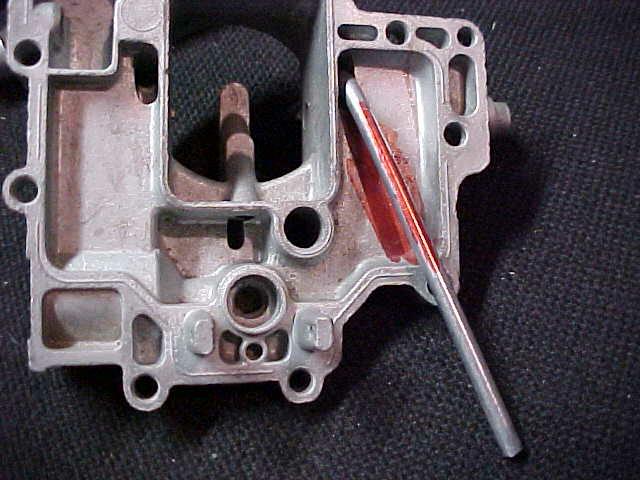 Note that this bend will not initially be 90 degrees since the cast lip of the top will prevent the uncut pipe from lying within the actual bowl top. You will want the vent tube to be aligned as shown in the above picture as this alignment gives you the outward most position in the fuel bowl. Secondly, notice the shape of the original vent area cast in the carburetor top is wrongly shaped for the new vent tube to naturally lie toward the outside corner of the fuel bowl. This is where your Dremel tool is used to shape the contour of the hole to allow the new vent tube to align in the corner and also to be a true 90 degree bend and lie near perfectly parallel to the inside of the carburetor top. This shaping is done with a conical burr drill bit and you MUST be careful to not remove an excess of casting or you WILL cut through the top and render it unusable.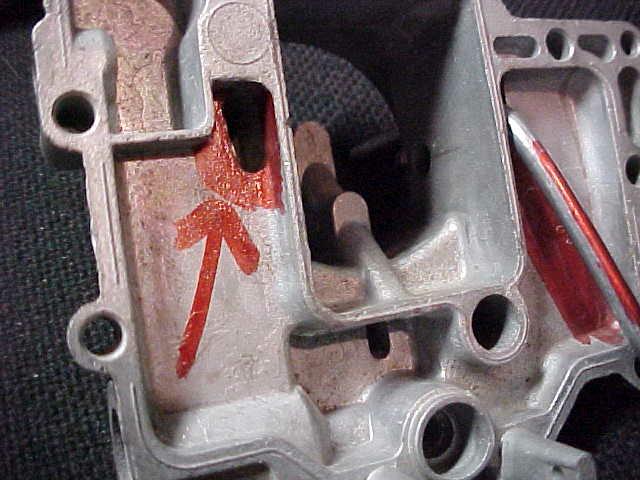 It is hard to see in the picture but the RED shaded area has material removed and this is what will allow you to nestle the vent tube into the outside corner. You may now make your second cut of the vent tube to allow it to fit the corner. Remember to deburr the pipe end again.
Subscribe in a reader