Complete Corvair 3.0L Aircraft Flight Engine Ready-To-Build "Kit"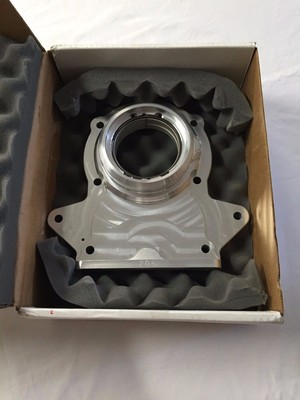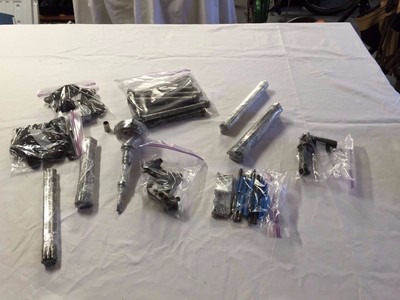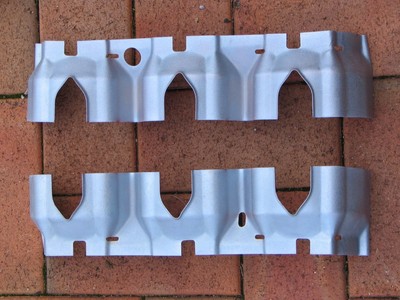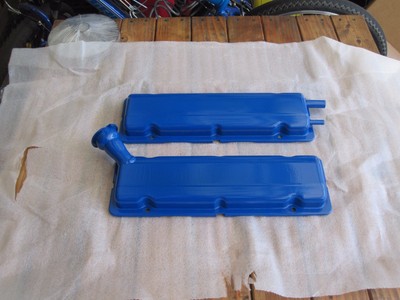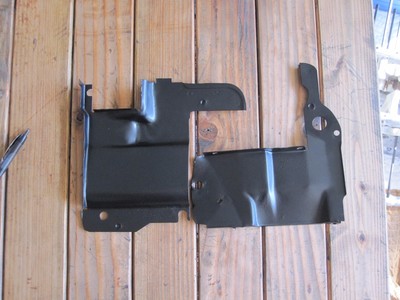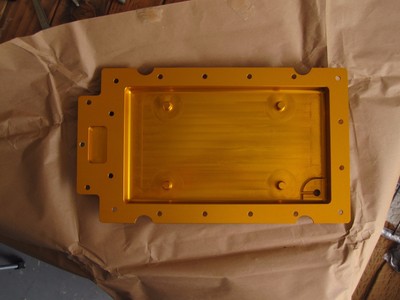 Gang - save big now... This engine will be reduced incrementally until sold. If you see your price... you best act fast before its gone!
Better Hurry... at this price my phone has been ringing!

This is over $16,000 worth of components
Pics shown are only a small sample of what all is included.

Price is far BELOW total of all items purchased individually. Save $ and a lot of time. All top of the line components!

I also have this listed on some of the corvair forums and pricing may differ there. please contact me for details. Thank you.
Complete Corvair 3.0L Aircraft Aviation Flight Engine Ready-To-Build "Kit"

Over the last few years I've spent hundreds of hours in researching and acquiring all the various parts & components needed for my Corvair 3.0L Flight Engine. All that's left to do now is assemble it!
Sad for me, life changes dictate it isn't going to happen :-(
Therefore, it's all up for sale. I will not part this out.
Photos above are only a small sample of everything that is included.
I will only sell it all together. I bought only the best components. The buyer only needs to furnish a carb and some readily-available assembly hardware. Everything else you need to complete a Top-of-the-Line 3.0L Corvair Flight Engine is included.
The case has been inspected and cleaned by WW. It is ready to go, fully prepped with complete stud service. The heads are beautiful and have been completely serviced and prepped by Mark Petniunas from Falcon Machine. The list includes an awesome billet crankshaft and fifth bearing from Dan Weseman (SPA). Also included are all the parts and accessories from WW needed to complete the 3.0L engine build (see complete list below). Everything has been stored in a dry, air-conditioned, smoke-free environment.
Note: It would be best if the buyer could pick up everything in person in Ormond Beach, Florida. However, I am willing to ship everything within the continental U.S., but keep in mind doing so will not be inexpensive.
I am flexible on the price and terms of sale, including payment methods and shipping. Please feel free to message me with questions. Thank You.
- INCLUDED -
Core Engine 'RG' - 3.0L service, Soda blasted and complete stud service by WW/SPA
Falcon Machine Head Service (Beautiful!)
NEW 3.0 L Cylinders & Pistons (SPA)
NEW SPA Billet Crank w/ 2nd Gen Hub, chamfered clevite bearings, and Rods
NEW 5th Bearing (SPA)
NEW Cam w/Fail-Safe Gear installed C8800FG
NEW Harmonic Balancer Repro original C9871A
NEW Niagra 2002A Oil Cooler
NEW Bosch 0012 Ignition Coils
NEW (13) Race quality rocker studs C9295
NEW (7) Push Rod Guide plates C2031
NEW (12) HD push rods C8747A
NEW (12) mated rocker arm w/ grooved balls C8641
NEW Block bolt set (8) C3415
NEW NUTS-12 CHROME ACORN-UPPER HEAD ST C3413
NEW NUTS-HEAD-SET 12 C1089
NEW Clevite 77 main Bearing set C1437MA
NEW Gasket Set (WW) C120WW
NEW K&N Oil Filters
NEW Morosso 73225 blue ignition wire set
NEW MSD Coil selector
NEW Valve Lifters
NEW billet oil pan 2201
NEW billet top cover
EPX Distributor (WW)
blue valve covers 1900PC Blue
cylinder baffles kit 1800PC
NEW Front Starter Motor and one bracket attached with a zip tie 2400 WW
NEW Gold Oil system 2601
NEW Nason switch 3410
NEW Oil pick up WW
NEW oil system sandwich 2802
NEW Rear Oil Accessory Cover rebuilt by WW 2000HV
NEW Ring Gear 2408
NEW short gold prop hub w/ H/W 2501B
side baffles black powder coated (2)
NEW Spinner Bulkhead Crush plate for Warp drive 4002
NEW Starter bracket 2400
Yellow Oil cap
| | |
| --- | --- |
| Returns Accepted | ReturnsNotAccepted |
Subscribe in a reader