1962 1963 Chevy Corvair hubcaps set of 5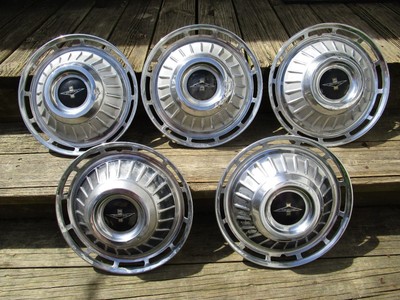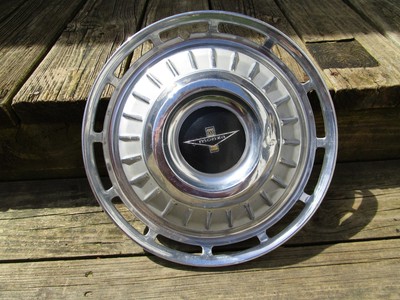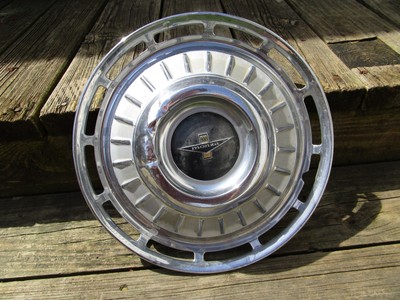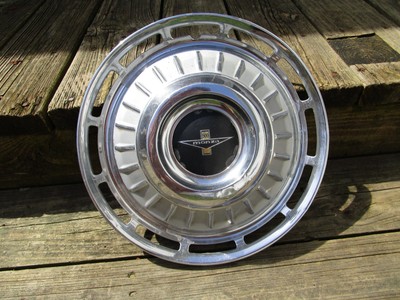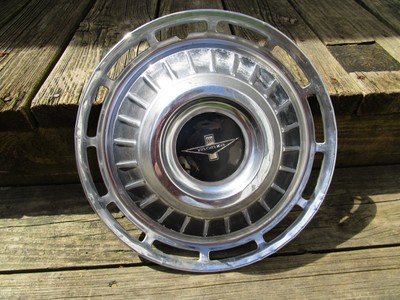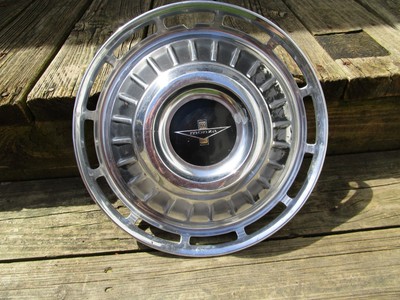 Hello. I am selling off a hubcap collection that covers the late 1930's until the late the early 2000's. There are over 1000 center caps, hubcaps, wheel covers and trim rings. Some of these have been in storage inside for over 40 years.This will be a long process since I have a regular job. My plan is to put a few each week until they are gone.There are many sets.
Thanks to all the people who have bought from me over the last year or so. I am happy to see these hubcaps being put back into use instead of being stored. Thank you to those who have shared photos. Many have been happy with my detailed descriptions as opposed to a rating system. See my feedback. You will be happy to know that I have brought home over 500 more from storage.
This is a combination of 62 (silver) and 63 (black) Monza 900 hubcaps. Paint them the color of the year you need. These appear to be the last of what I have so I am selling them of together. These contain dings and some color loss to the centers. Better than looking at ugly bare rims. These are 13" inches. Check out the photos for more details.
Please review the photos for the overall condition. The item is used. There are no returns unless I have made an error in the listing. There is also no warranty on this item. Feel free to ask any questions prior to the end of the listing. I will make every effort to describe the flaws of each hubcap. I believe you you should have a good idea what you are getting. I do not believe in a general grading system like others use. It is too subjective. Please understand these are used and several years old. They may contain light scratches from storage, blemishes, imperfections, paint loss, tiny dings,hammer marks, scuff, scrapes, rubs, unevenness, rust, discoloration, pitting, dirt. Some may even be broken or missing parts. If I miss some tiny detail it is not a valid reason to return the item. Please pay within 7 days from the end of the auction. I only ship items out once a week. I will to ship to the U.S, Canada and Mexico. For all other countries please contact me to obtain a proper shipping charge.
Please note shipping charges have gone up slightly. EBAY IS NOW TAKING 10% OF THE SHIPPING FEE WE CHARGE BUYERS!! I try to only charge for actual shipping. In many cases I lose money because I have costs in boxes, envelopes, packing material ect... Please keep this in mind when rating my shipping. Thank you!!
I reserve the right to end any auction early. Many of these hubcaps appear for sale on other websites and publications. They are also offered locally and could be sold at a car show or swap meet.
Thank you for looking
| | |
| --- | --- |
| Returns Accepted | ReturnsNotAccepted |
| Interchange Part Number | Hollander |
| Placement on Vehicle | Left |
| Warranty | No |
Subscribe in a reader