Corvair CORSA TURBO Rear Engine Grill #5 6 & 18 Sold - ask for a pic if interest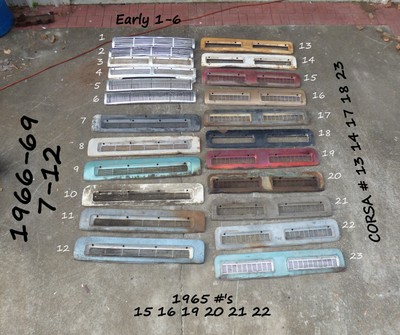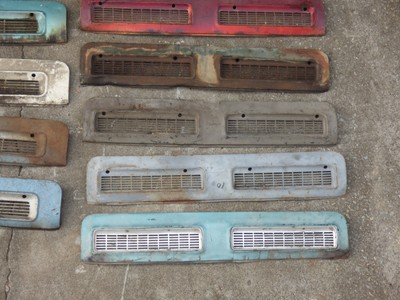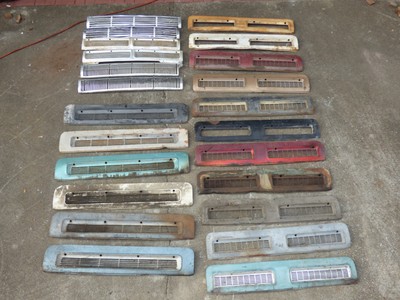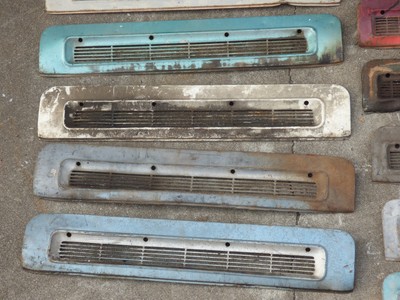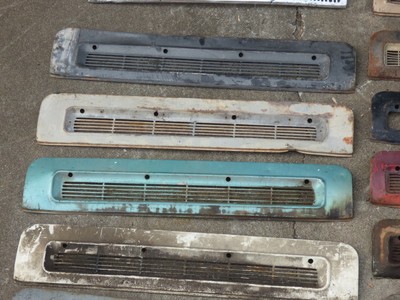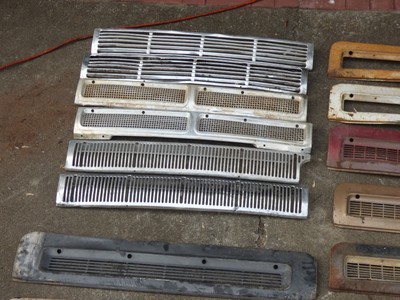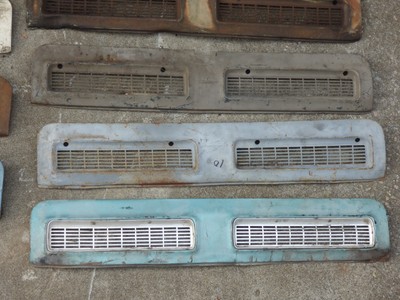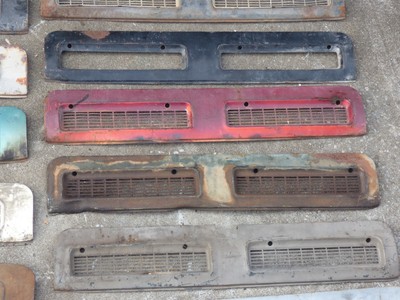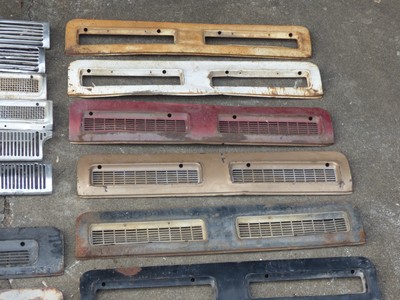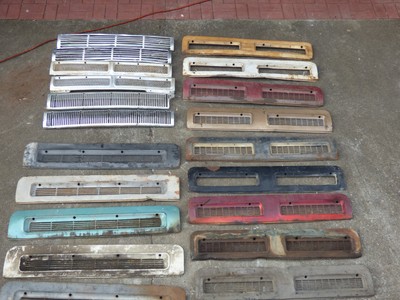 Corvair CORSA TURBO 140HP Rear Engine Grill # 5, 6 & 18 Sold and no longer available - ask for a pic if interest - Folks NONE of the grills are perfect - all of these can be made very nice - the 65-69 grills are the easiest to make very very good - as easy as a rubber hammer and large vise - other tools may also be used but for the beginner - if you have the above tools - straightening out most dents is a piece if cake. If it is a crease - a lot more skill may be needed than the beginner level. If you see another grill that you would like listed send me a note to get it listed. We have more than these including NOS grills but these are the ones that caught the cameras attention today.

check the worlds largest box store - as of this listing - well - get them while they are still available here.

Thank you,
The 24 hour Parts Vendor
☺
Ebay's Original Corvair Parts Seller
☎ 843-478-4223
Since september 1998
Over 100 Car Inventory
| | |
| --- | --- |
| Returns Accepted | ReturnsNotAccepted |
Subscribe in a reader